Linux Mint has launched a new Linux Mint Debian Edition operating system. In short it is also known as LMDE. Code name for LMDE 5 is 'Elsie', it similar to Linux Mint but in place of Ubuntu. It is using Debian and its packages are provided by Debian instead of Ubuntu.
The main objective for launching this new LMDE OS is that it continues to offer the same user experience even if Ubuntu disappear. In other words, it will remove the dependency on Ubuntu.
In this guide, we will learn how to install Linux Mint Debian Edition 5 (LMDE) step by step with screenshots.
Minimum System Requirements for LDME 5
2 GB RAM or more
2 CPU Core or more
20 GB free hard disk space
Bootable Media (USB Stick)
Stable Internet connection (Optional)
Without any further delay, let deep dive into the installation steps.
1) Download LMDE ISO file
Use following URL to download iso file,
Once the ISO file is downloaded then burn it into the USB stick and make it bootable.
2) Boot System with Bootable Media
Boot the system with bootable media, in our case it is USB stick. One might have to go to bios settings and set boot media as USB. Once system boots up, we will get the following screen,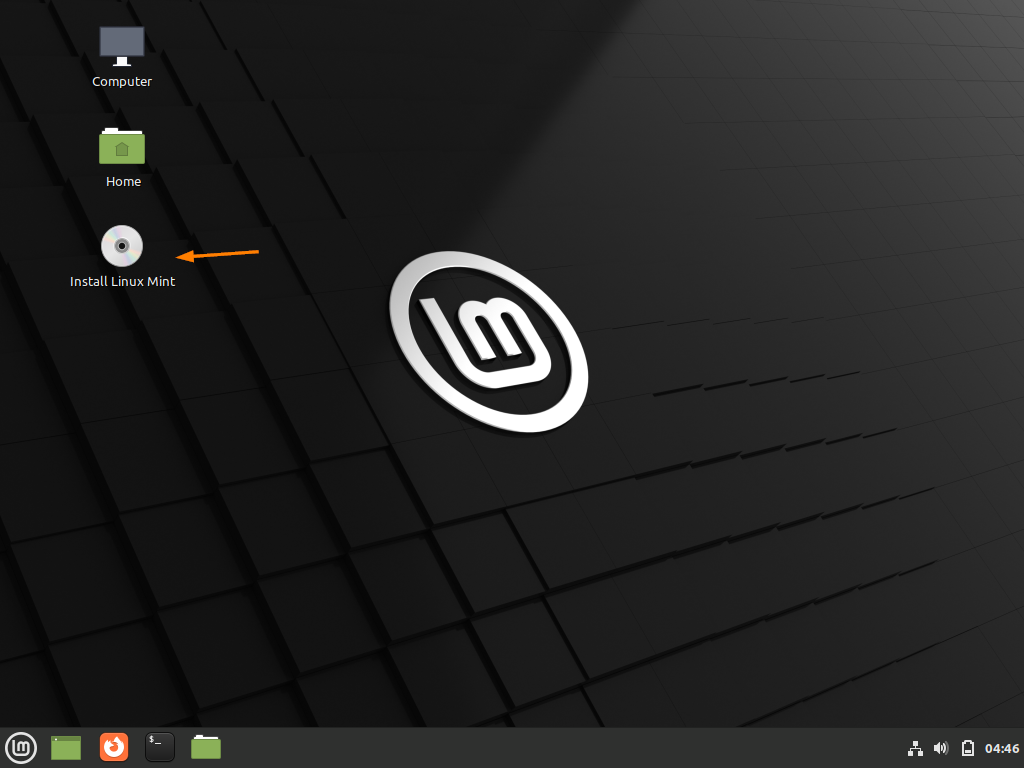 Click on 'Install Linux Mint', we will get following screen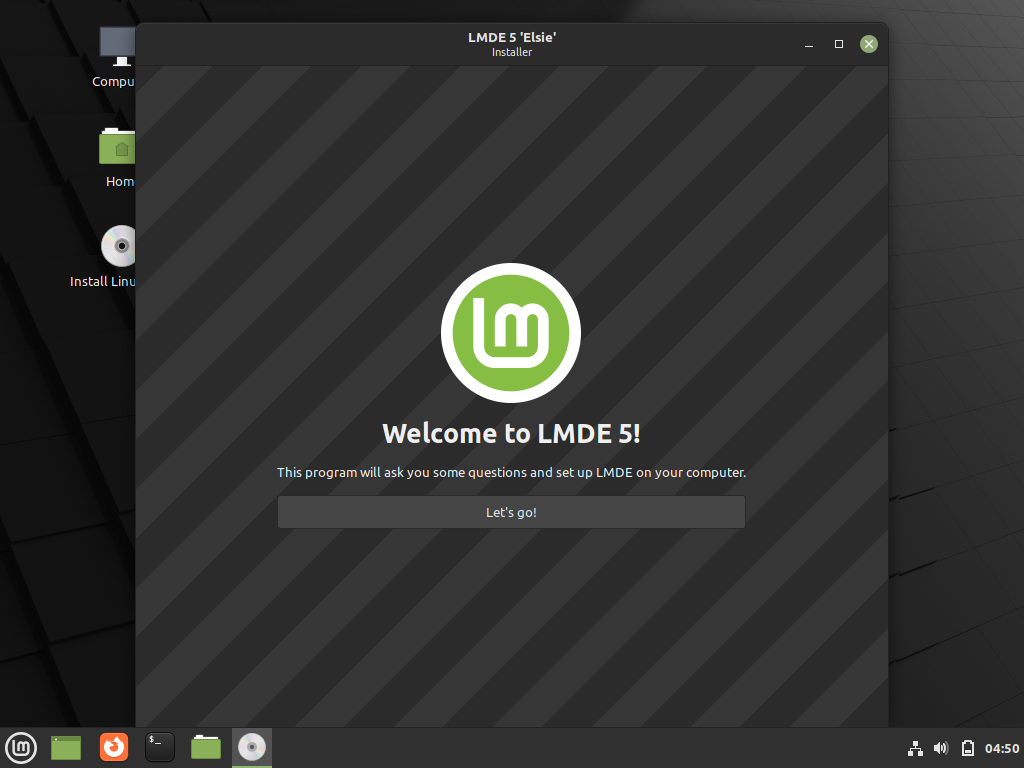 Choose 'Let's go!' option,
2) Choose Language and Location
In this step, choose your preferred language and location and then click on Next,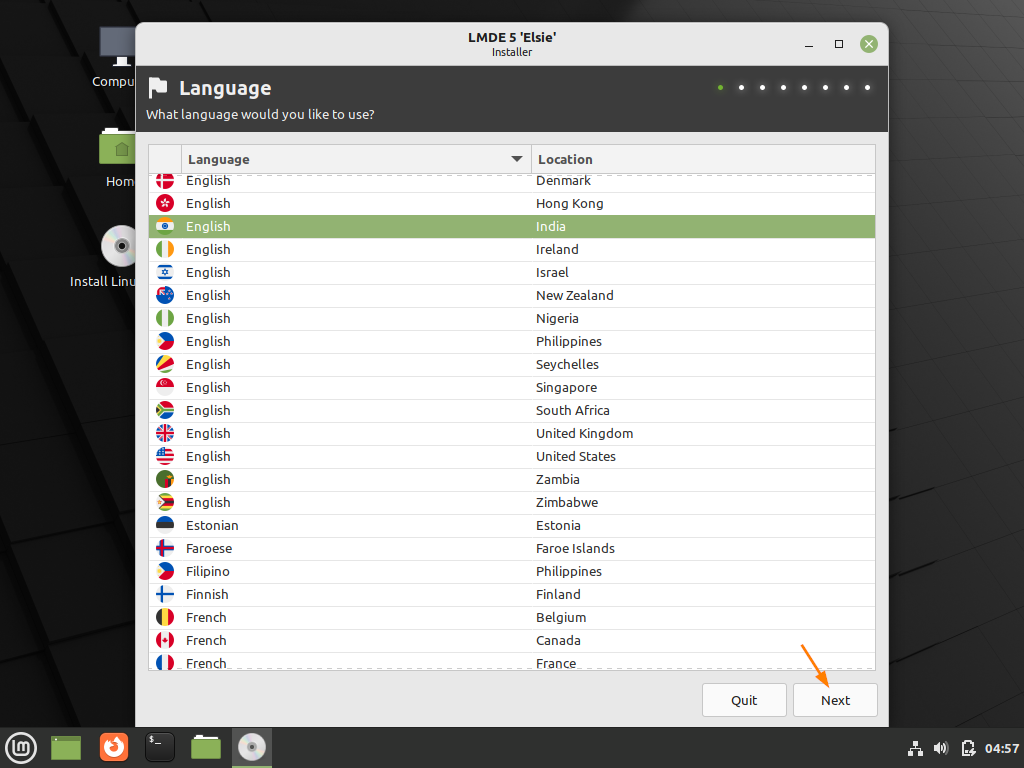 3) Timezone based on Location
Select the timezone based on your location and then click on Next,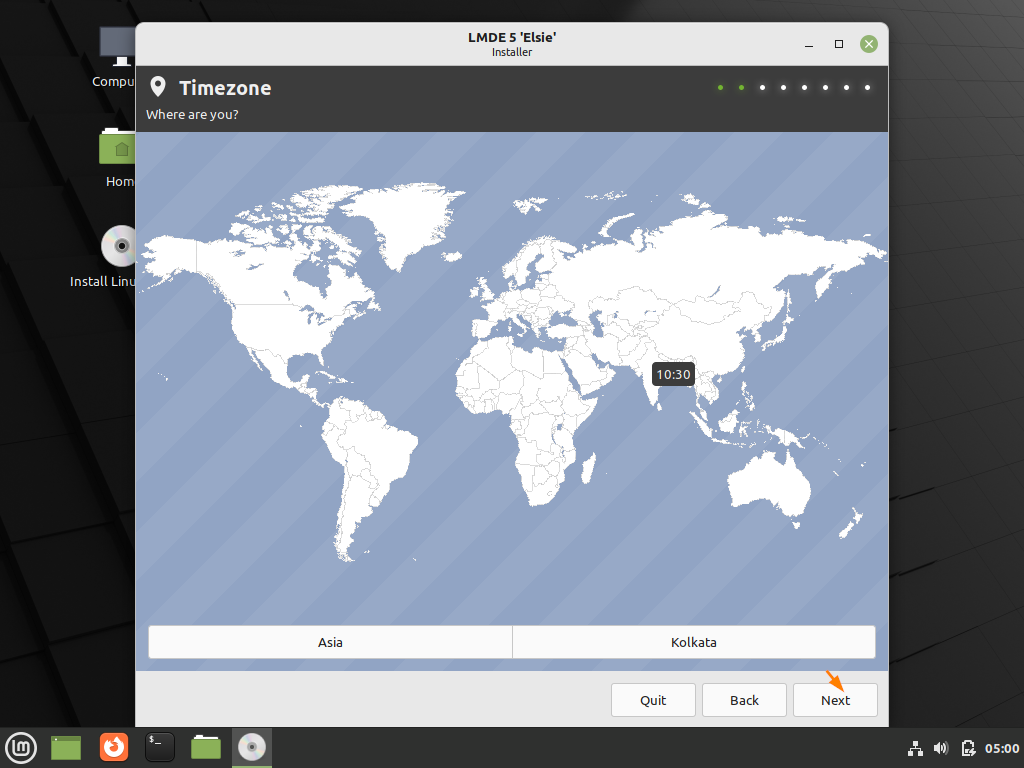 4) Select Keyboard Layout
Select your preferred keyboard layout and choose Next,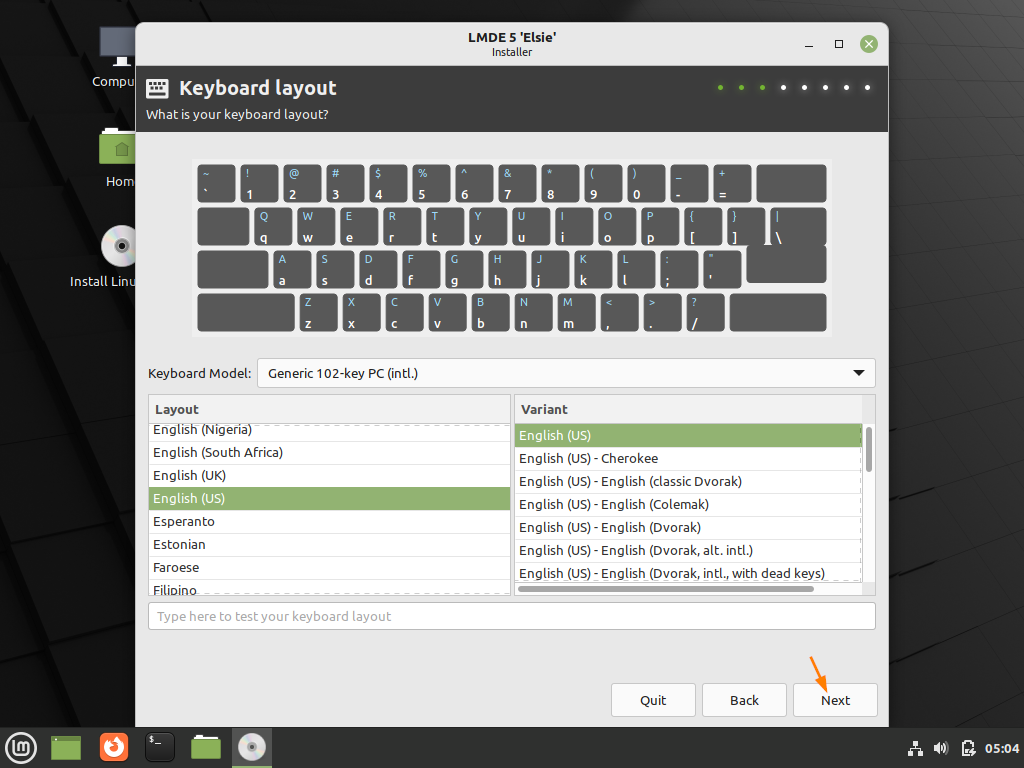 5) Create User Account and Set Hostname
In this step, you will be prompted to enter user account details like its username and password, and it will ask you to set hostname of your system.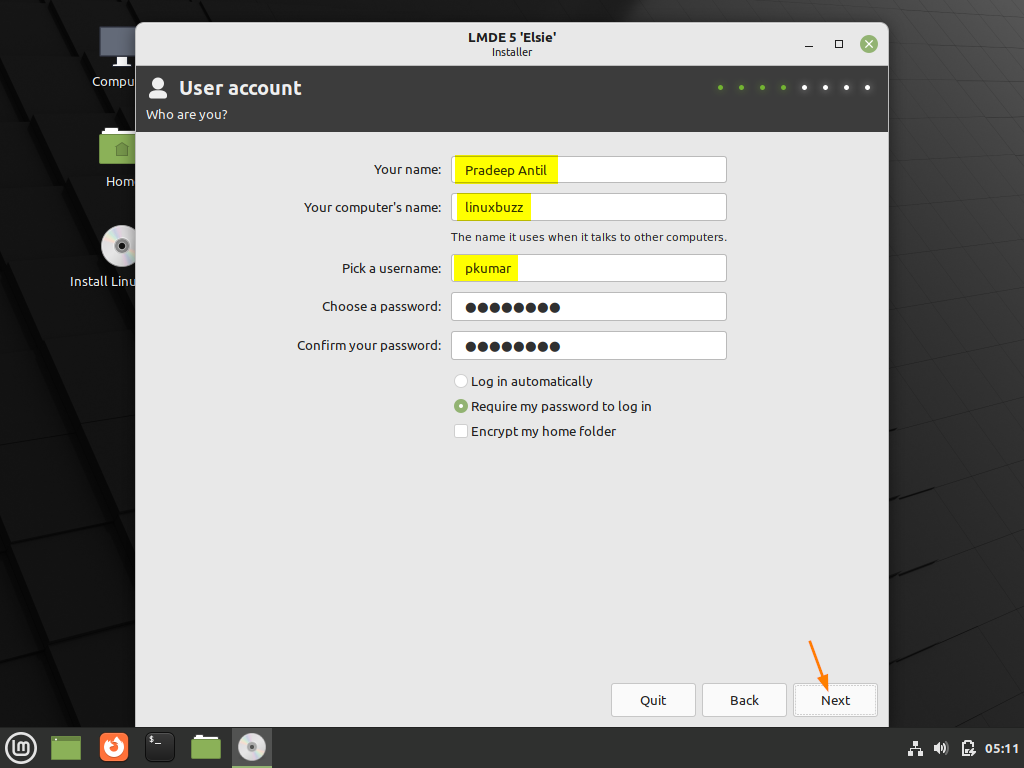 Click on Next to proceed further,
6) Installation Type
In this step, we will decide partitioning scheme for LMDE. Here we have two options,
Automatic Installation – It will erase the disk and will create the partition automatically.
Manual Partitioning – It will give us an option to create manual partitions.
If you are new to Linux, then you should go with automatic installation. If you wish to create own customize partition, then choose 2nd option.  In this guide, I will demonstrate how to create custom partitions by choosing 'Manual Partitioning'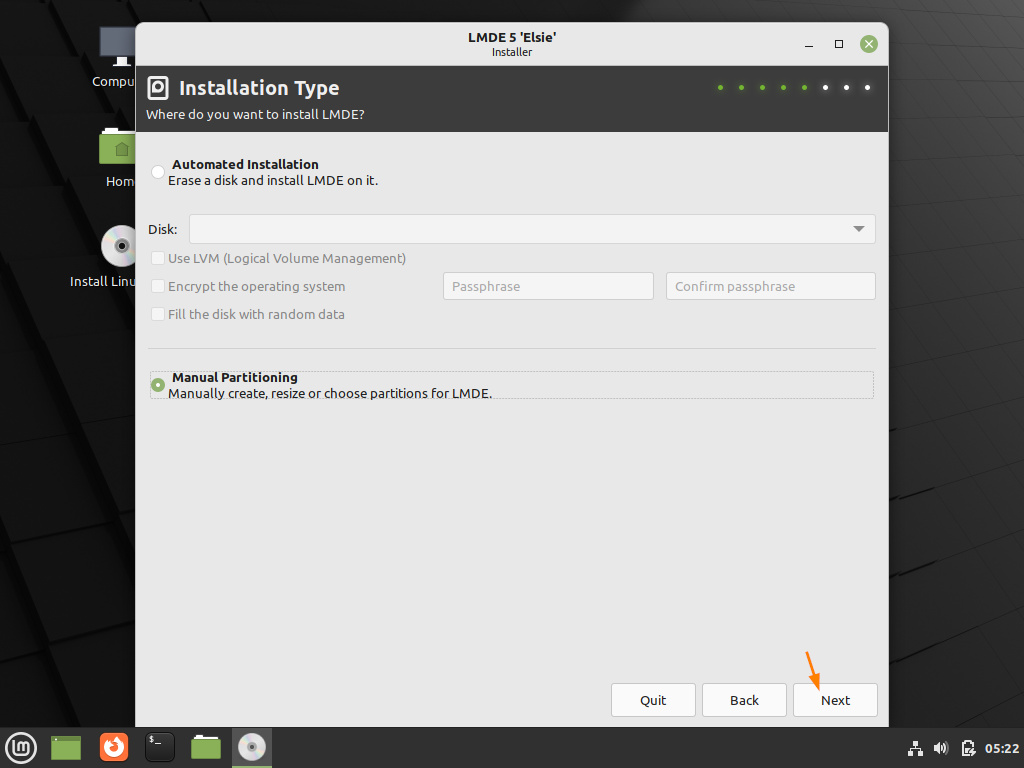 We will get following screen when we click on Next,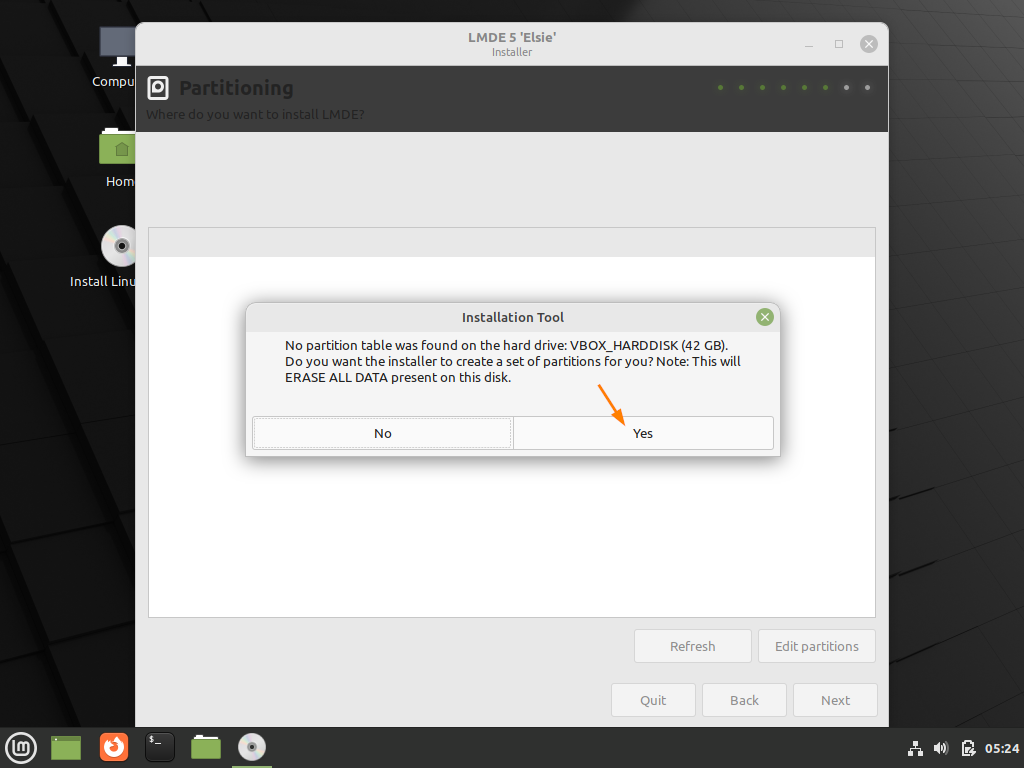 Choose 'Yes' to erase the data on disk.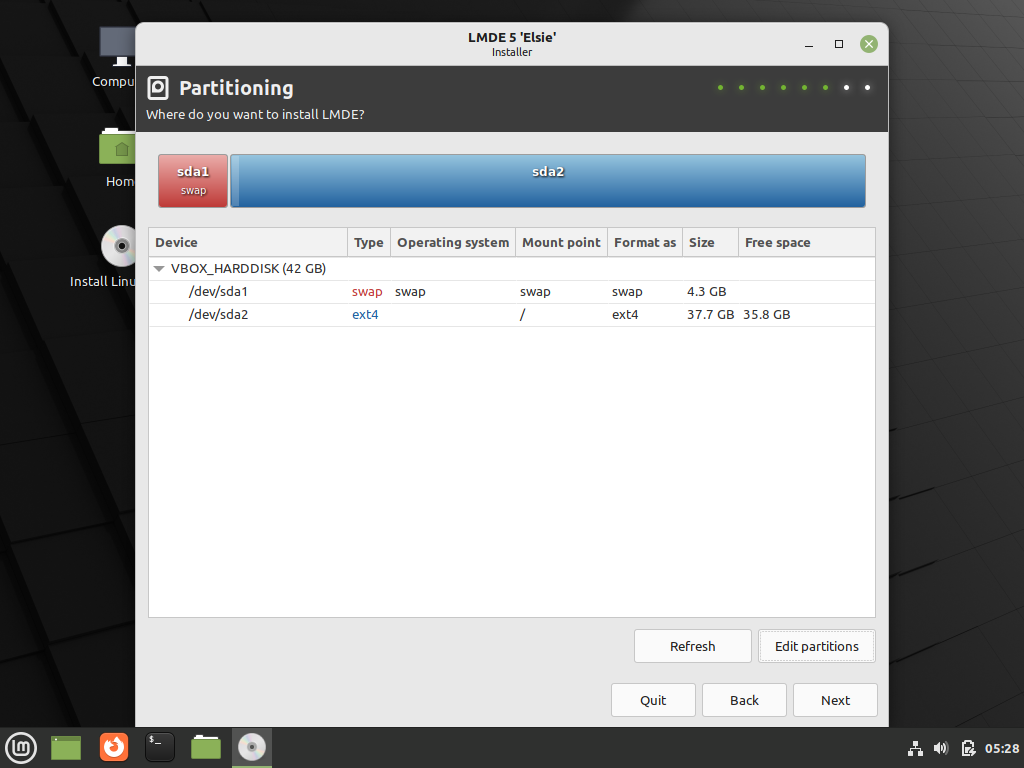 Here we edit the partition size and can also create new partitions. As you can see I have around 40 GB disk, I will create /home partition of size 25 GB but for that I have to resize / file system size to 12 GB.
So, choose / partitions and then click on 'Edit partitions'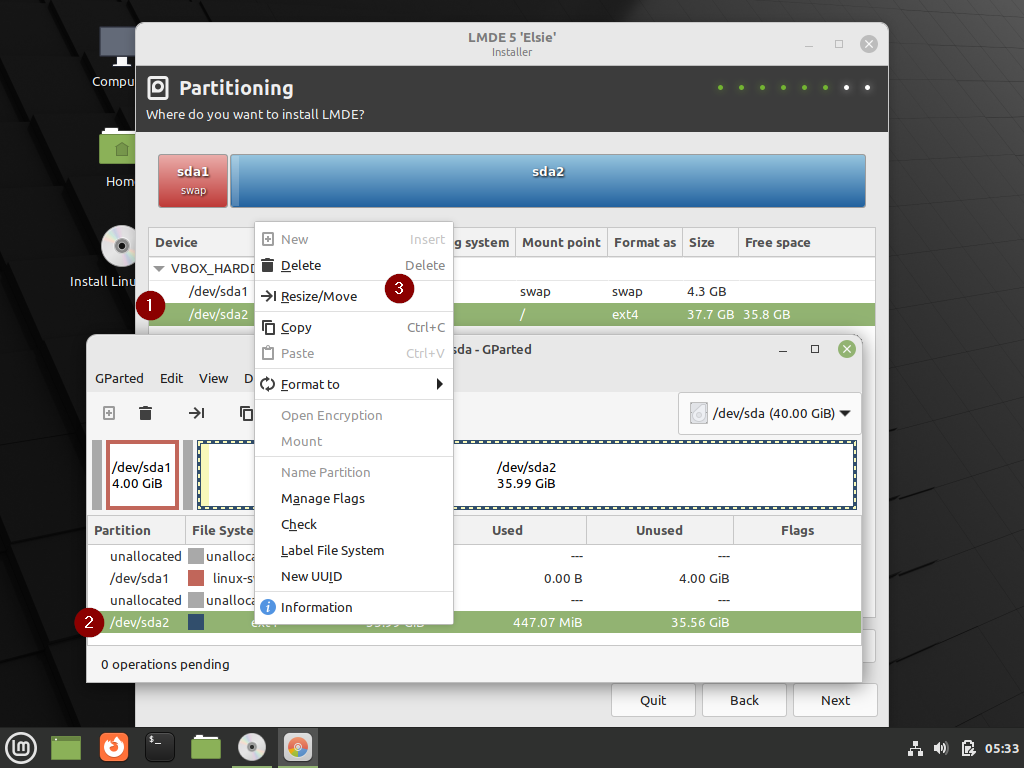 When we select 'Resize/Move' option, then we will get following window, specify the size as 12 GB ( or 12288 MB).
Click on 'Resize/Move'.
Now click on tick symbol to apply the operation (means resizing the file system size)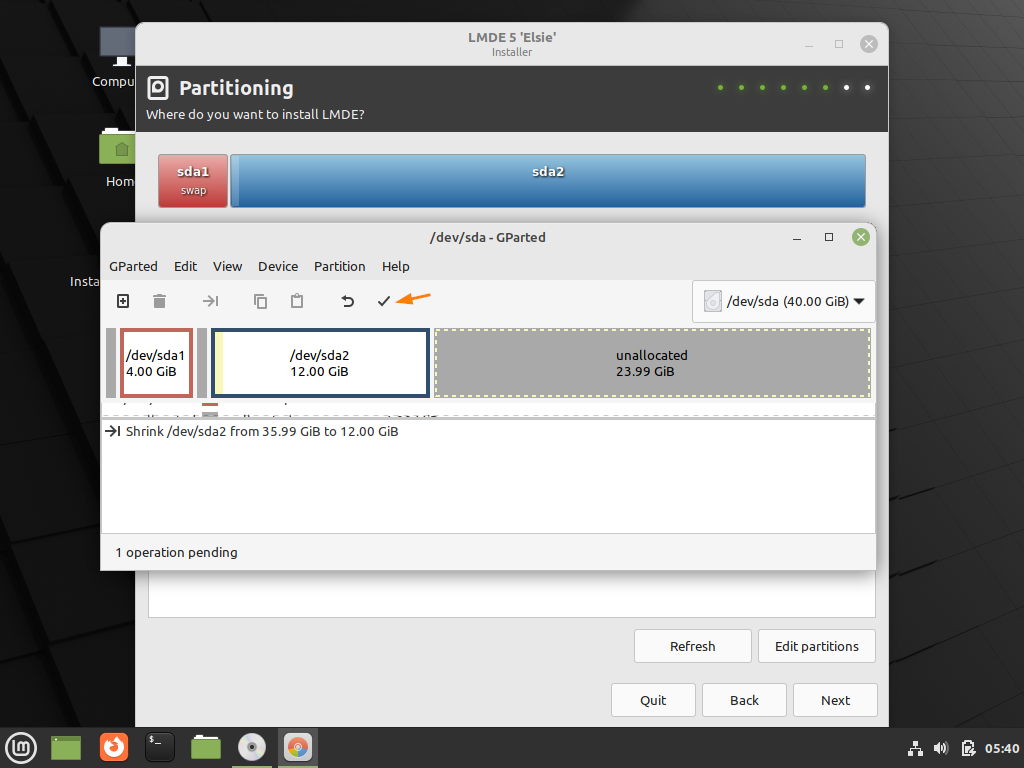 Now Click on '+' symbol to create a new partition,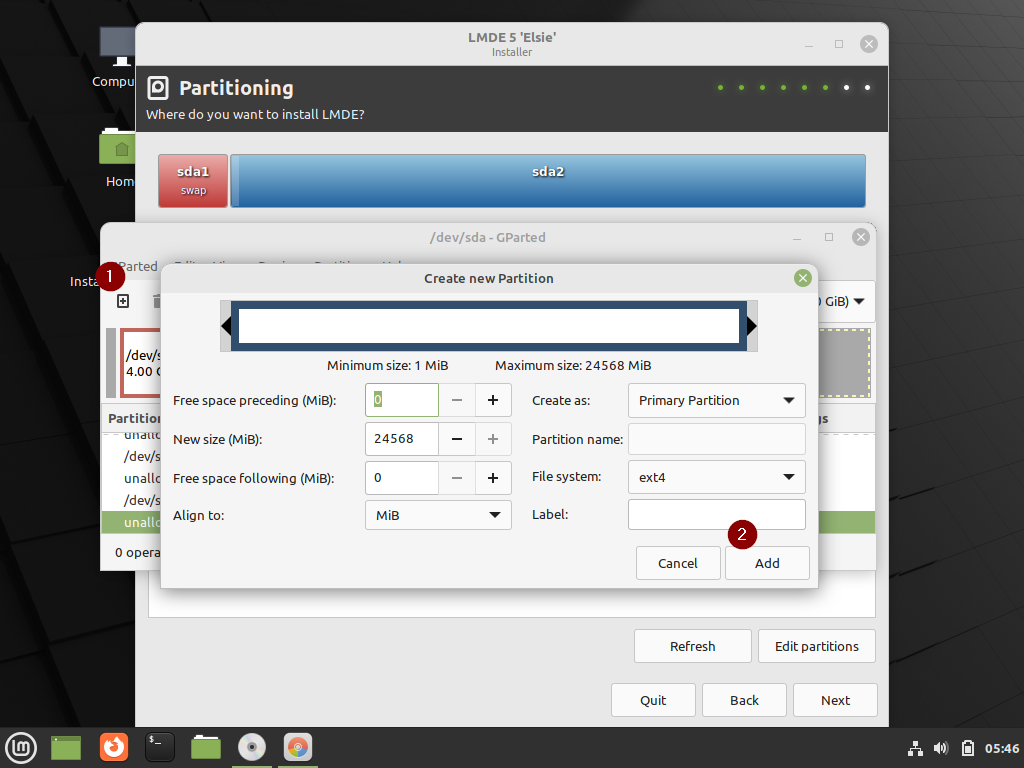 Now mount 12 GB partition of / and 25 GB partition on /home,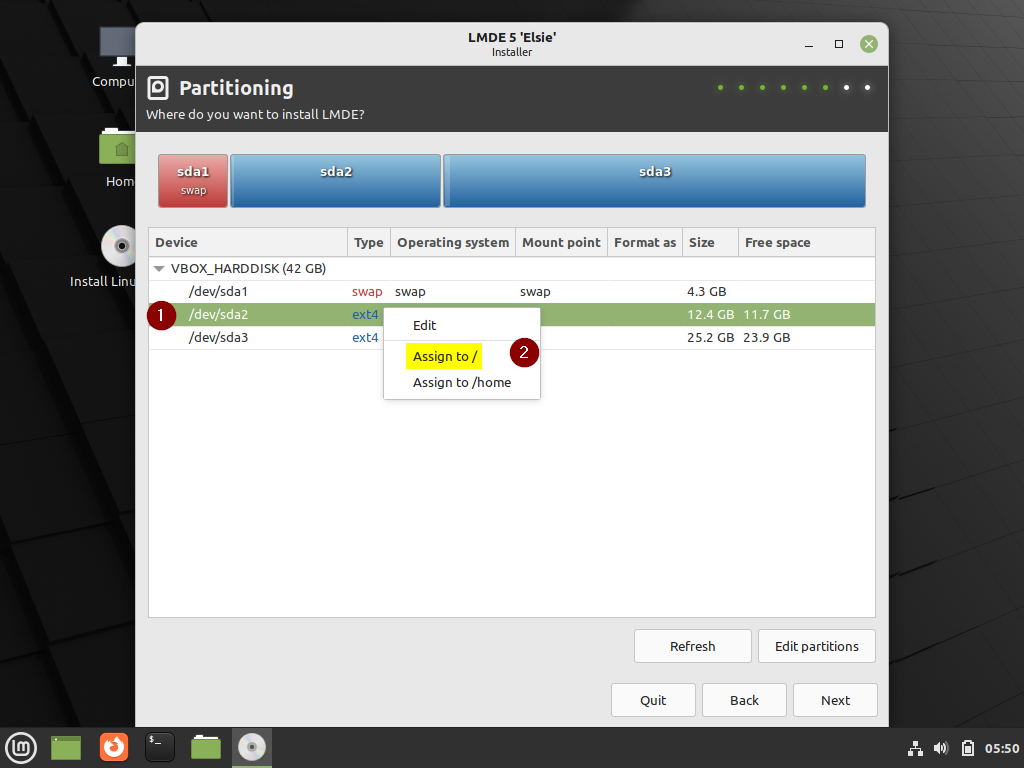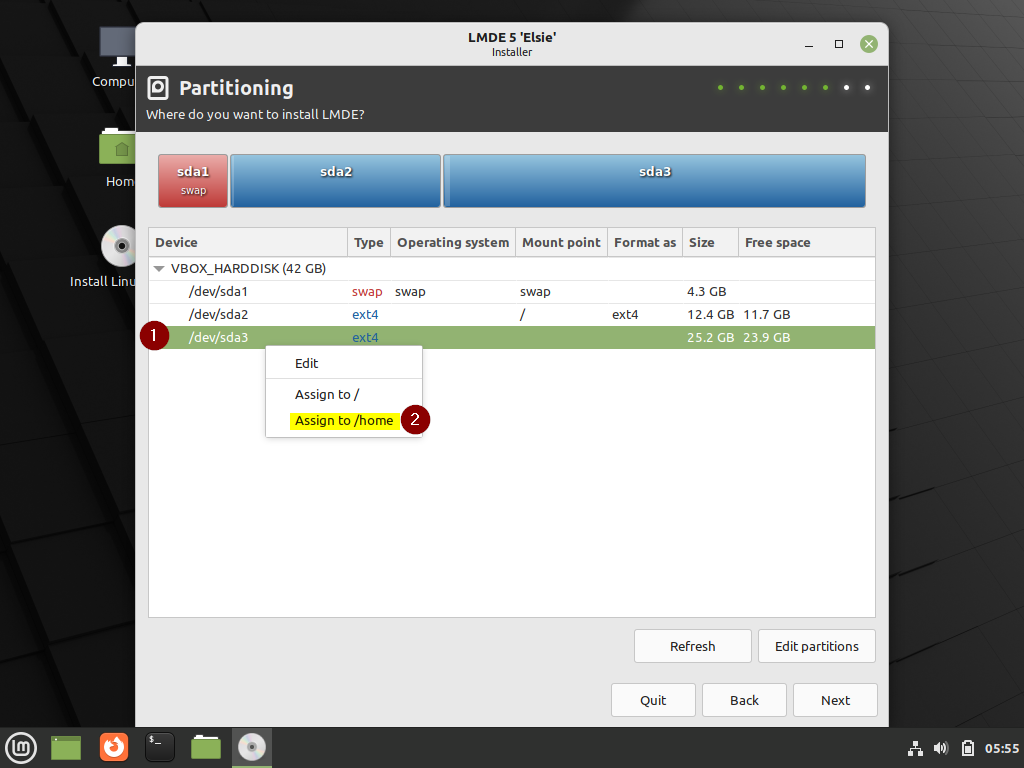 Click on Next to proceed further with installation.
In the following window, choose the disk on which grub will be installed,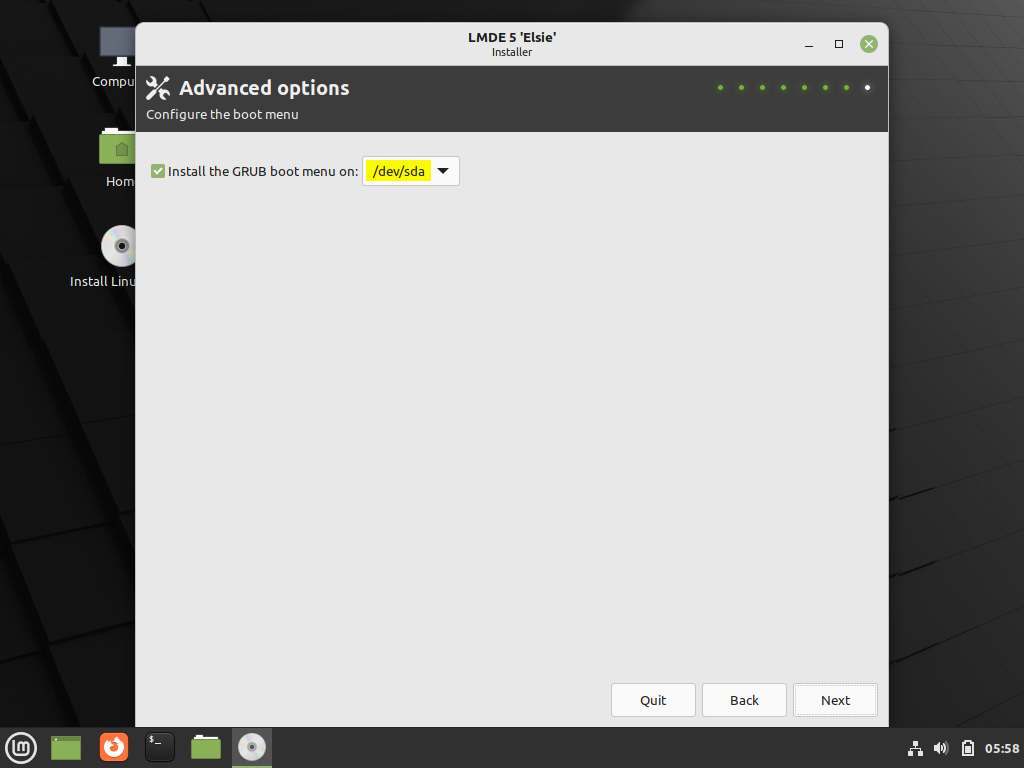 Choose Next then we will get the beneath screen, verify the summary and then click on 'Install' to start the installation.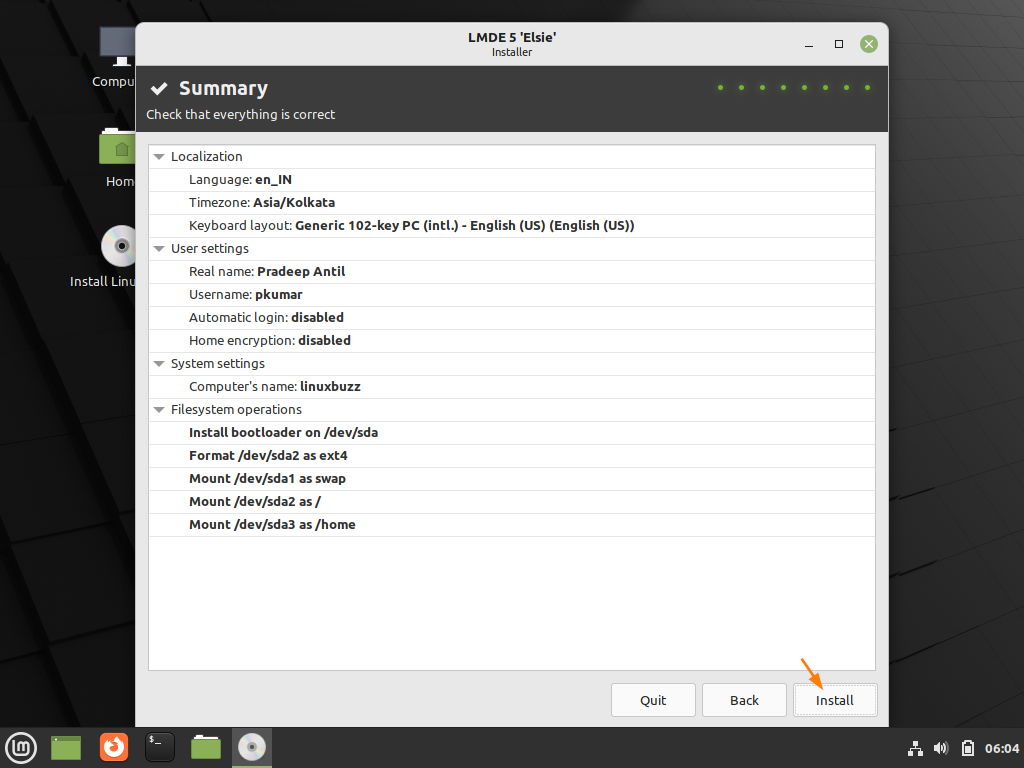 7) LMDE Installation started
In this step, installation got started and is in progress.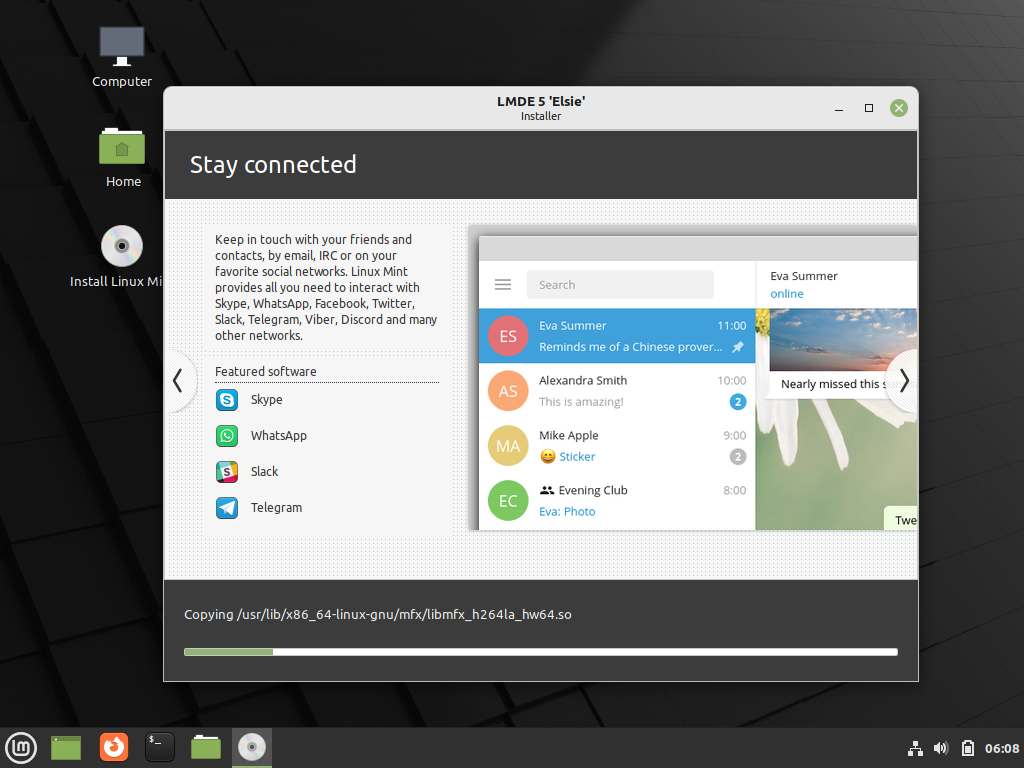 Once the Installation is completed, we will be prompted to reboot the system.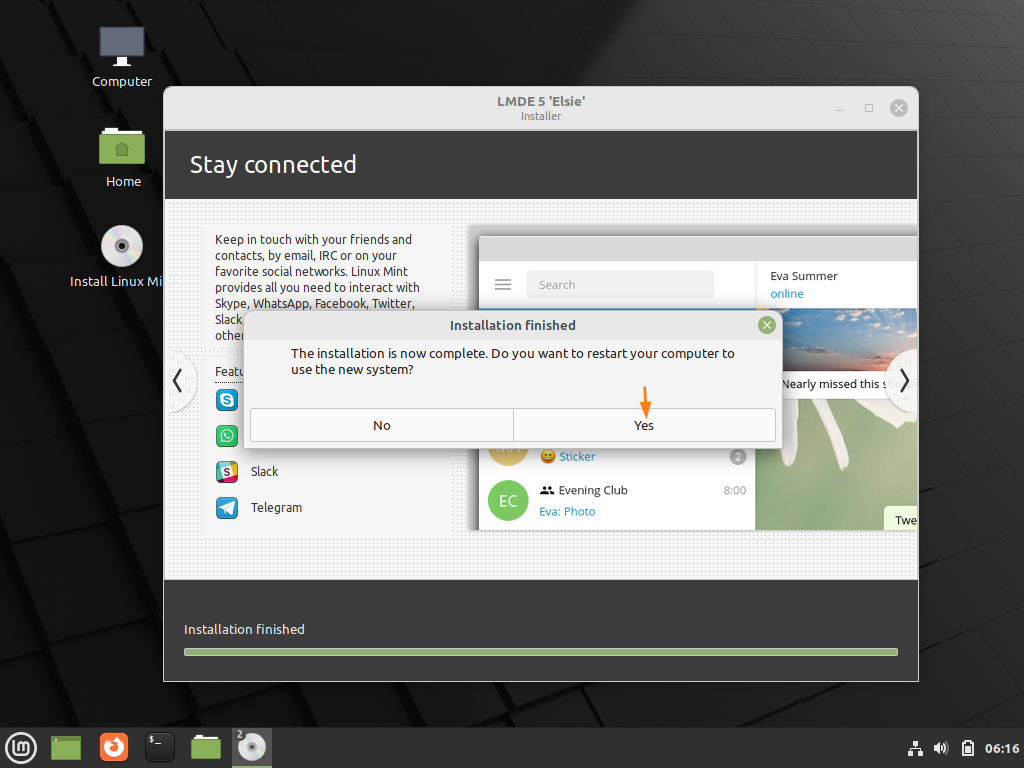 Choose 'Yes' to reboot the system.
Note: Don't forget to change the boot medium from USB to hard disk from bios.
8) Login Screen of LMDE 5 after installation
When the system boots up after the reboot, we will get following screen. Use the same user credentials that we have created during the installation.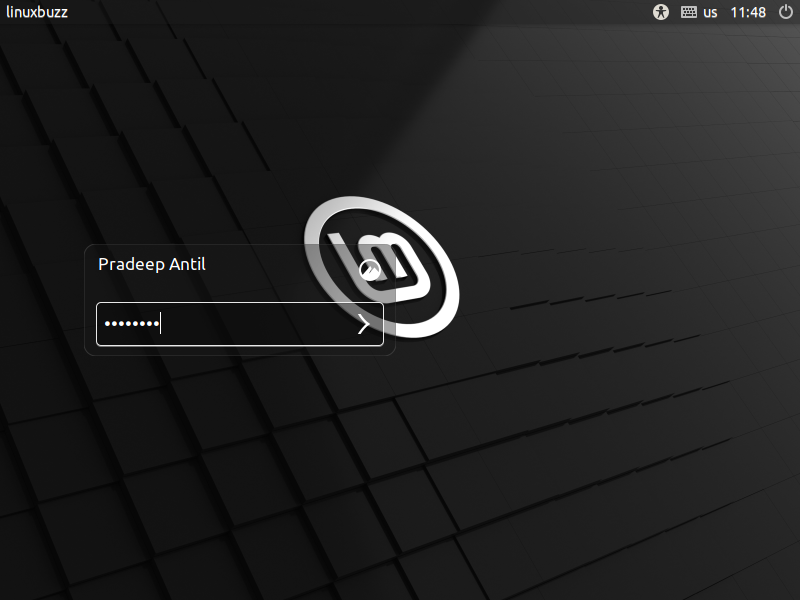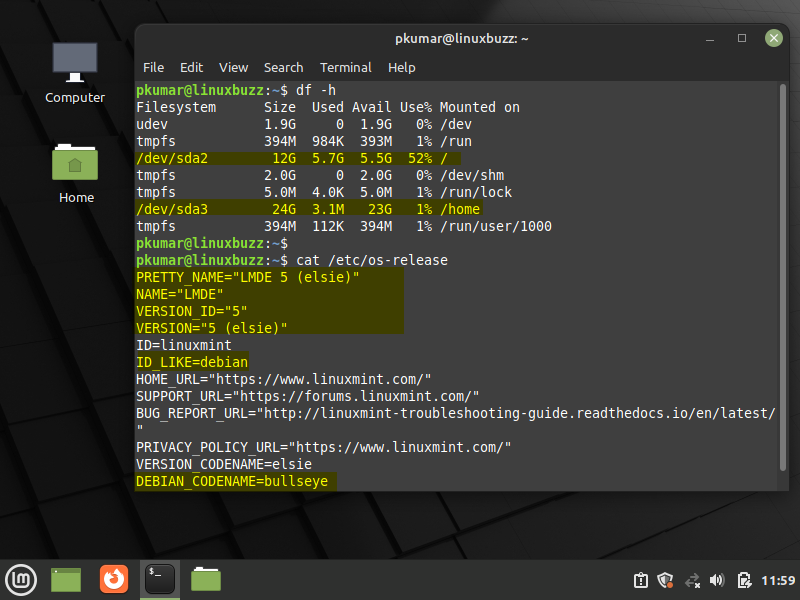 That's all from this guide, I hope you found it informative. Please post your queries and feedback in below comments section.
Also Read: 16 Quick SCP Command Examples in Linux