Scribus is a free and open source desktop publishing (DTP) tool available for Linux, UNIX and Windows platform. Scribus is used to create PDF files, e-books, newsletter, magazines and posters etc. It can also be used to edit the existing PDF file.
In this article, we will learn how to install and use scribus on different Linux distributions to create publication. To Install scribus, sudo rights or privilege access is needed
Installation of Scribus on Linux
Scribus is available in the default package repositories of Ubuntu, Linux Mint, Debian and Arch Linux. So, to install it run the following command,
$ sudo apt upade && sudo apt install -y scribus    // Ubuntu, Linux Mint & Debian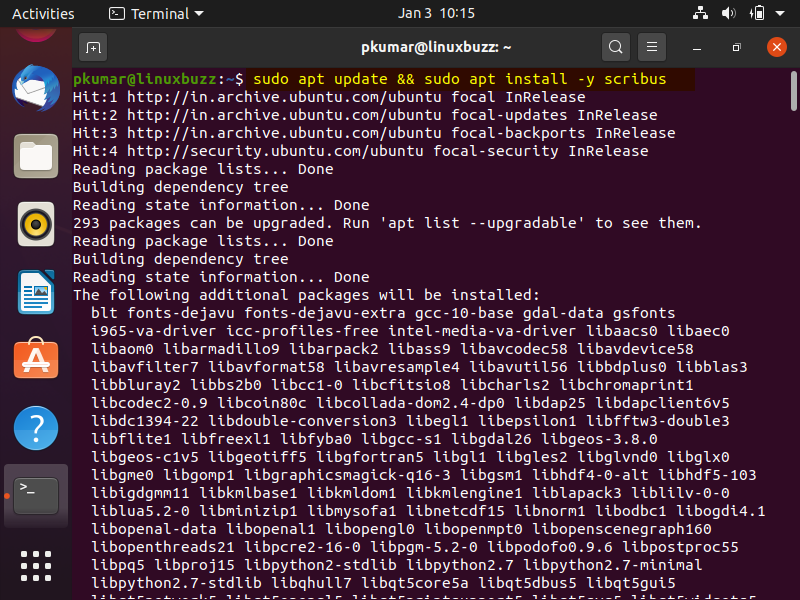 $ sudo pacman -S scribus   // Arch Linux & Manjaro Linux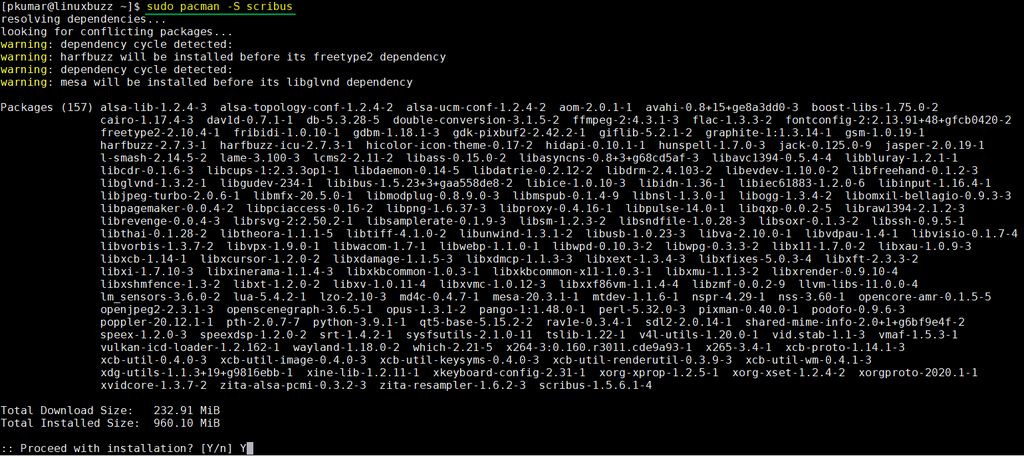 For CentOS / RHEL
Scribus is not available in the default CentOS & RHEL package repositories. It's package is included in EPEL repository, so first enable EPEL repository and then run following command.
$ sudo yum install scribus -y    // CentOS 7 & RHEL 7
$ sudo dnf install scribus -y    // CentOS 8 & RHEL 8
Once the Scribus is installed successfully then access its GUI (Graphical User Interface).
Access and Use Scribus on Linux
To access and start Scribus on Linux distribution like Ubuntu, search 'scribus' on search dash and click on its icon, example is shown below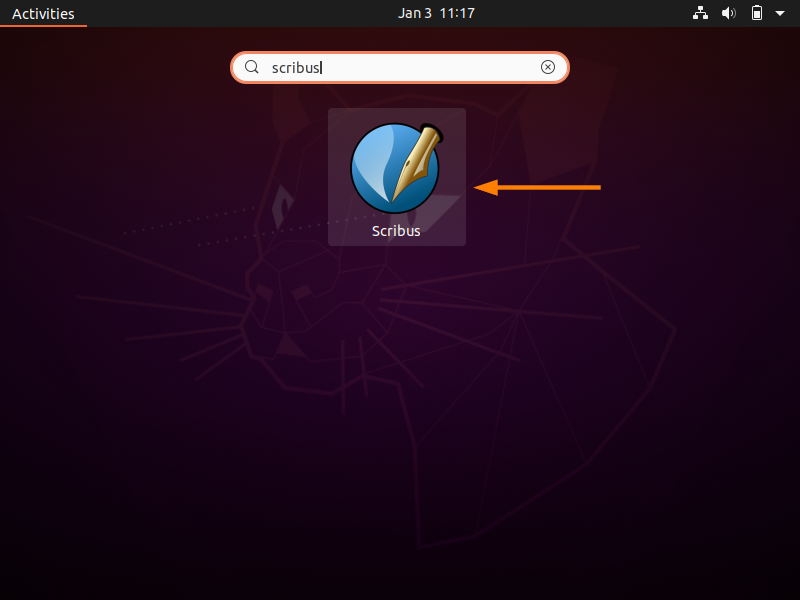 When we click on its icon, following screen will be presented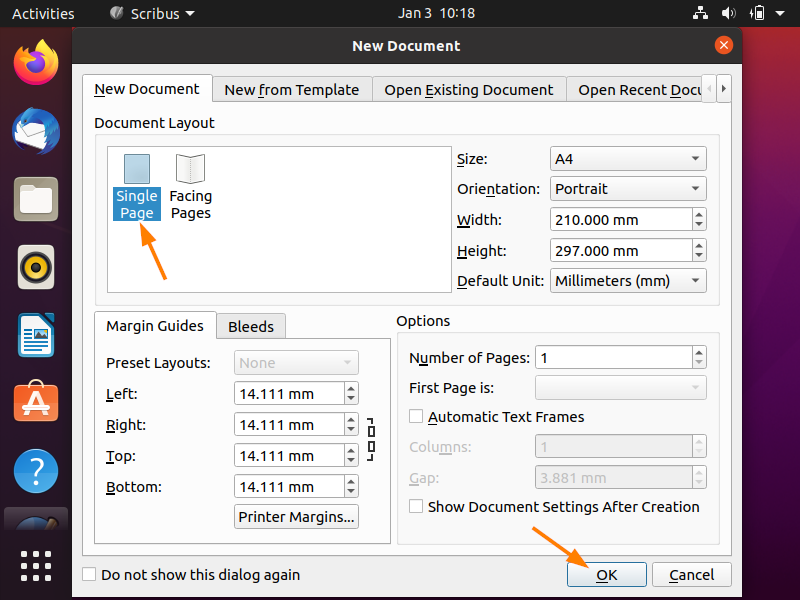 In this demonstration, I am going with single page option, click on 'OK' to proceed further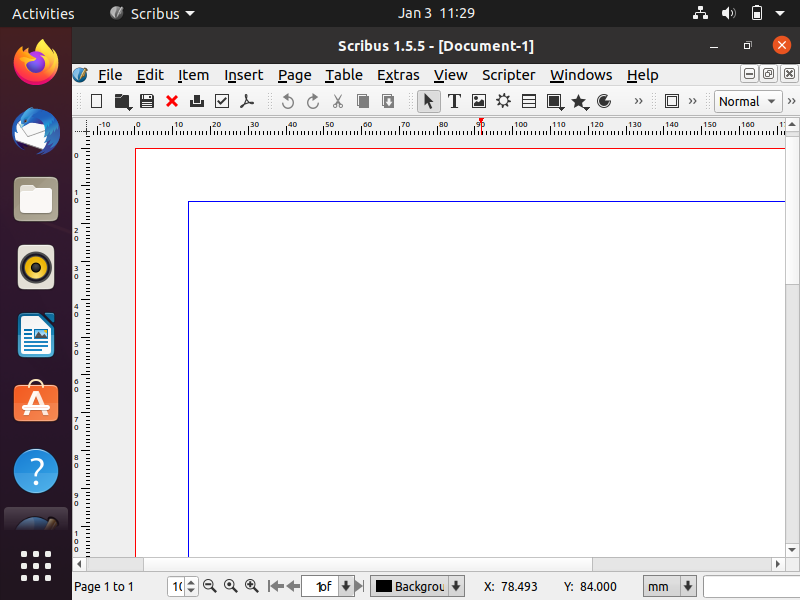 Using 'Insert' Menu, insert an image frame and then right click on image frame and then click on 'Get Image' under content option as shown below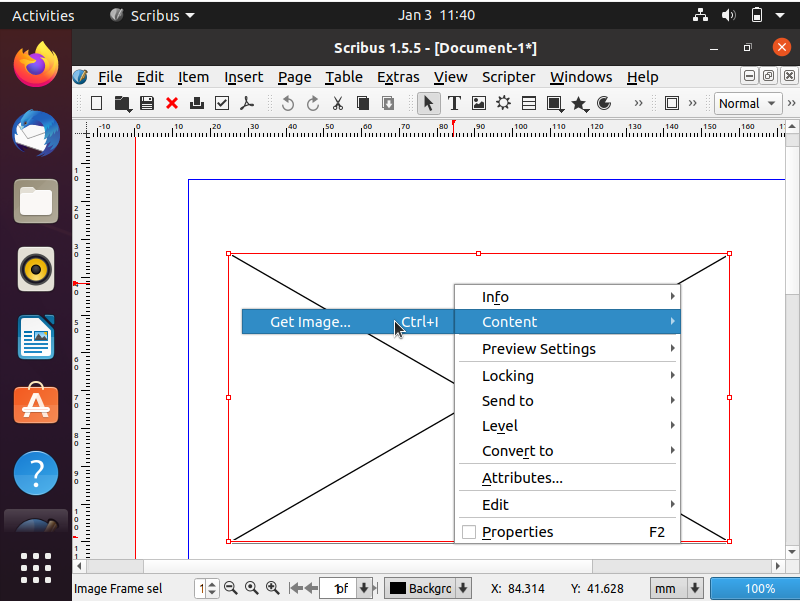 After inserting the image into image frame, write some text by inserting the Text Frame, as show below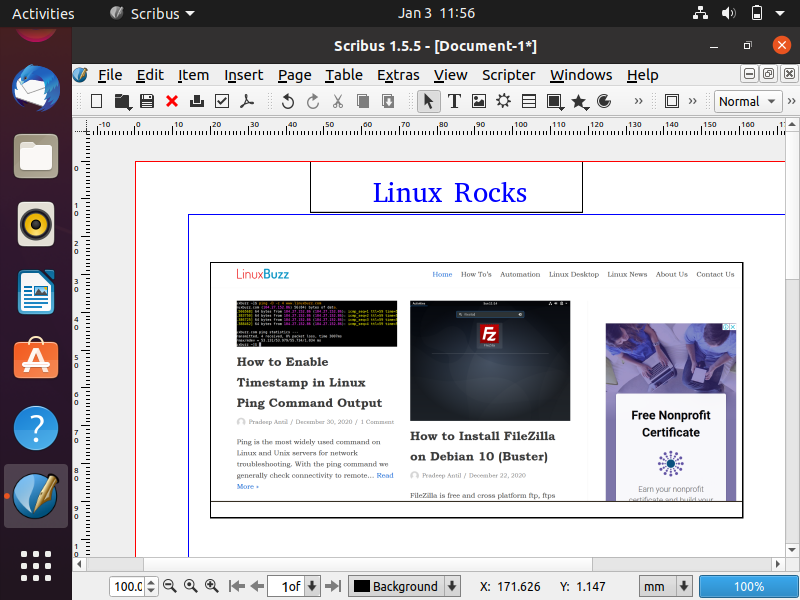 Once you are done with all changes, effects and settings. Now, It can be exported as PDF, Image (JPG & PNG), SVG, EPS & XPS.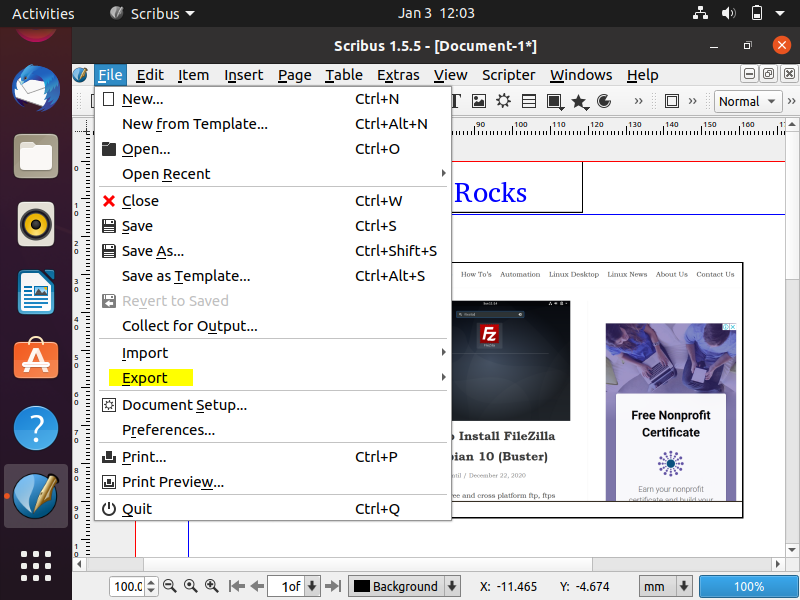 That's all from this tutorial, I hope it was informative to you. Please do share it among technical friends and don't forget to share your feedback and suggestions.
For Scribus more documentation, please refer below URL: