Manjaro has finally released a stable version of Manjaro 18.0 also codenamed "Illyria". Manjaro always provided a lot of lot of emphasis on a user-friendly experience and Illyria is lived upto that to a great extent. The open source operating system is designed in such a way that it work completely out of the box straight away as it comes with a lot of pre-installed software. So once complete the installation of Manjaro 18.0, you don't need to go installing other software that is needed for your day to day tasks. And Manjaro 18.0 has come out with fixes for a lot of issues and some improvements as well. Manjaro Linux 18.0 is certainly one of the easy-to-use and simple Arch Linux desktop version.
Manjaro Linux 18.0 – Highlights
Xfce Edition
The Xfce edition still remains as one the most popular and flagship version of Manjaro and not many linux distros can offer an Xfce experience as Manjaro can offer. And with latest Xfce 4.13 edition included with the release, the user experience is much more polished and integrated than before.
Download Manjaro Xfce edition here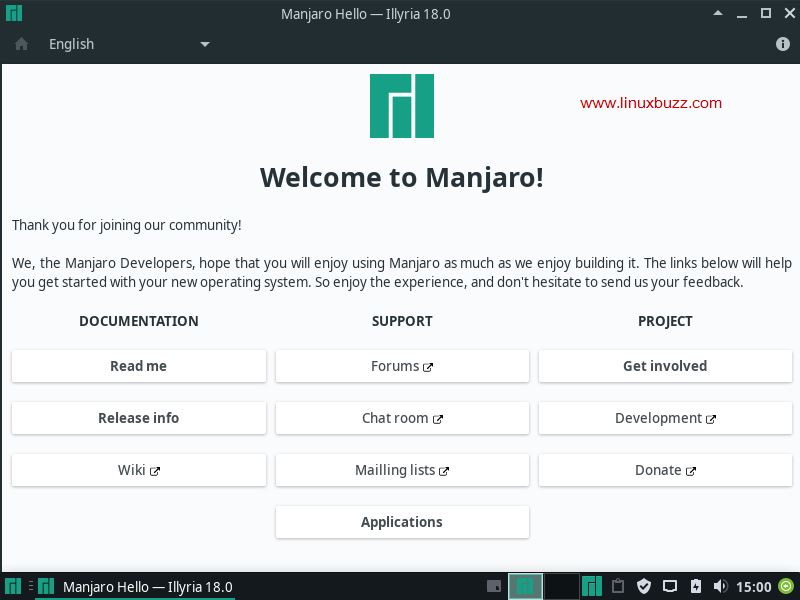 Manjaro Settings Manager
Another biggest improvement in the Manjaro Linux 18.0 is the Manjaro Settings Manager as it comes with an easy and simple GUI that allows users to install and remove kernels quickly. And when compared with other Linux distributions, Illyria is one distro that provides the most readily available kernels. And with Manjaro 18.0, you can see that users can choose from eight kernel series in the binary repositories right from the stable 3.16 series to the latest release Kernel 4.19. Illyria also comes packed with three additional kernel series and with such and abundance in the availability of the Kernel series, you can easily get the best ever linux user experience.
Manjaro KDE edition
Manjaro Linux 18.0 comes in 3 different editions namely Xfce, KDE and GNOME editions. And the Manjaro KDE edition provides a power-packed desktop experience. It comes with a distinctive look and feel and installed with the latest Manjaro tools, expect a versatile and feature rich desktop environment. And the linux distro offer users with options to customize the menus in various styles. The interface is easy to use and simple and allows users to install new themes, applications and widgets quickly. But when compared to the Xfce edition, KDE is definitely eats up a lot of resources as you can see from the time taken to start the KDE edition. It takes around 550MB memory to run a basic KDE edition in your desktop. It also comes shipped with the latest Plasma 5.14 desktop along with the latest and updated KDE applications.
Download Manjaro KDE edition here
Manjaro GNOME edition
Manjaro GNOME is an easy-to-use and simple desktop edition that forms a part of the ongoing GNU project. Wayland is the display server by default in the GNOME edition and the appearance is distinctive and allows for complete customization. Similar to the KDE edition, GNOME also consumes a lot of resources.
Download Manjaro GNOME edition here
Other Features
Other features include:
All new theme Adapta Maia is made available in Manjaro Linux 18.0
Display-Profiles is another new feature shipped with Illyria that allows users to store more than one profiles
Profiles are even auto-applied based on the display connected
Additional community editions available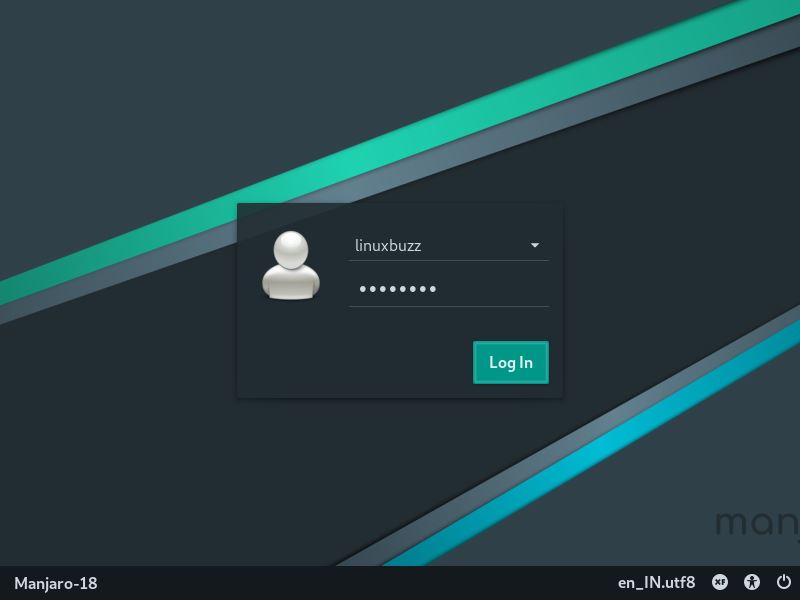 Overall, Manjaro Linux 18.0 is a simple and easy to use linux desktop environment that makes life easy for both beginners and advanced users. If you want to experience the best in class linux desktop environment, then start installing the latest Manjaro Linux 18.0 in your system right away.
And as always please post all your comments and suggestions in the feedback sections provided below and we'll be happy to respond to you at the earliest.