Red Hat recently announced that CentOS Linux is to be terminated and all the focus and energy will be shifted towards the development of CentOS Stream. While ecosystem developers are happy with the announcement as CentOS Stream is mainly a platform for upstream development, CentOS Linux users have already searching for a viable alternative to CentOS.
In this article, we will discover and analyze the various CentOS Linux alternatives and their features.
1) Rocky Linux
If you are looking for the best CentOS alternative, Rocky Linux grabs the first place in the list of alternatives. One of the many reasons that Rocky Linux tops the list is because it is developed by a team headed by none other than Gregory Kurtzer, one of the co-founders of CentOS. This alternative is named to honor its other co-founder late Rocky McGaugh.

Rocky Linux is specially developed as a community enterprise OS compatible with RHEL. It is also said that there are plans for a community-based replacement for CentOS Linux. A few days before, Rocky Enterprise Software Federation (RESF) announced the release of Rocky Linux 8.4.
With the release of Rocky Linux 8.4, users can easily run apps built for RHEL without having RHEL. But even though Rocky Linux 8.4 is touted to be a production ready distribution, one of the main features is still missing. Yes, Secure Boot feature is not available with 8.4, but the team says that a Secure Boot support will be released soon.
You can download Rocky Linux 8.4 here
Features:
100% RHEL compatible
Free conversion script available
Support for Python 3.9, Swig 4.0, Redis 6 etc
Free community support available
Supports Google Cloud and Amazon AWS
Backed by Mattermost, Google, GitLab, Fosshost etc
2) AlmaLinux
Next on our list of the best CentOS alternatives is AlmaLinux, a community-based open-source Linux distro. Developed and run by the AlmaLinux OS Foundation, a non-profit organization.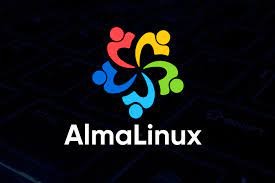 Like Rocky Linux, AlmaLinux is also developed based on the RHEL source-code. Hence, it is a total binary compatible fork of RHEL 8 that is specially developed to fill the void due to CentOS absence in the industry. It is also developed as a long-term stable version.
AlmaLinux is also funded by CloudLinux and other corporates like cPanel, Amazon AWS, ARM Holdings and Equinix etc.
Since community is the basic idea and soul behind Linux, AlmaLinux is named after the Latin word Alma for Soul. The latest stable version of AlmaLinux 8.4 is available here.
Features:
Stable version
1:1 Binary Compatible with RHEL 8
Migration script available
No software changes needed
Excellent community support
3) ClearOS Linux
ClearOS Linux is another best CentOS alternative that is developed based on RHEL and CentOS. It is specially developed for use in small and medium companies. It is an open-source community edition that can be downloaded for free.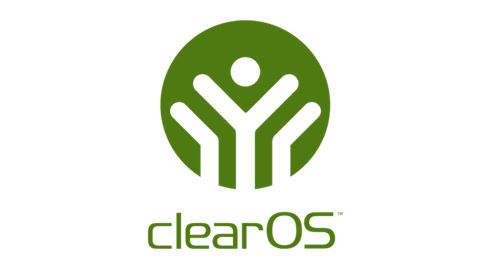 Formerly known as ClarkConnect, ClearOS is being maintained by ClearCenter, a Utah-based software company. ClearOS comes bundled with more than 100 services and applications that you simply select and install it. Hence, it is an OS that can easily install and use immediately.
It is considered one of the sleekest looking firewall distros and one of the best alternatives to CentOS Linux. Awarded the "Best New Product" for two years consecutively in 2009 and 2010 at CompTIA Breakaway.
Features:
Ideal for small and medium enterprises
Application marketplace
Ease of use
More than 100 applications to choose from
4) CentOS Stream
If you are looking for an official replacement for CentOS 8, then it is probably CentOS Stream. It is basically an upstream development platform that provides support for quick innovation at the community level.
If you are using CentOS 7, then you shouldn't be worried about switching over to another distro, as support will be available till June 30, 2024. But if you are using CentOS 8, then you need to look for an alternative as support will be available till the end of 2021.
CentOS Stream should not be seen as an alternative to CentOS but as a step closer to provide faster innovation. With CentOS Stream, development will be made in the open and not behind any firewall. The feedback loop will also be shortened for ecosystem developers.
Features:
Easy migration
Rolling release
Faster innovation
Officially supported
5) Oracle Linux
Last but not least in our list of best alternatives is Oracle Linux, a stable and RHEL compatible distro. It is available free for download from 2006.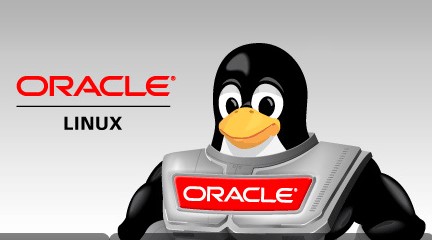 One of the best things about Oracle Linux is that it is totally compatible with all your existing applications and additionally you get access to other cutting-edge tools like DTrace and KSplice.
If you are looking to switch from CentOS to Oracle Linux, make use of the migration script available to easily migrate towards Oracle Linux.
Features:
Supports KVM and Xen
100% compatible with RHEL
Simple migration
Conclusion
Hope the above article has provided you all the information needed about the Top 5 alternatives to CentOS. If you have any comments or suggestions about this topic, please post your comments in the feedback section provided below.