Gnome is one of the most widely used desktop environment for Linux distributions. Gnome provides all the graphical utilities that a Linux geek needs, and it also provides developers tools. Look and feel of Gnome desktop can easily be changed by using gnome extensions. In this article, we will demonstrate on how to install and use Gnome extensions on Ubuntu 20.04 LTS (Focal Fossa) system. I am assuming you already have Gnome Desktop environment installed on Ubuntu 20.04.
Let's jump into installation steps of Gnome Extensions.
Step 1) Install Chrome Gnome Shell
Open the terminal and execute the following apt command to install chrome gnome shell
$ sudo apt install gnome-shell chrome-gnome-shell -y
Gnome chrome setup a connector between system's web browsers and host operating system. It allows the web browsers to enable or disable gnome extensions. Now let's head to web browser.
Step 2) Install Web Browser Extensions
Open the web browser and type the following URL: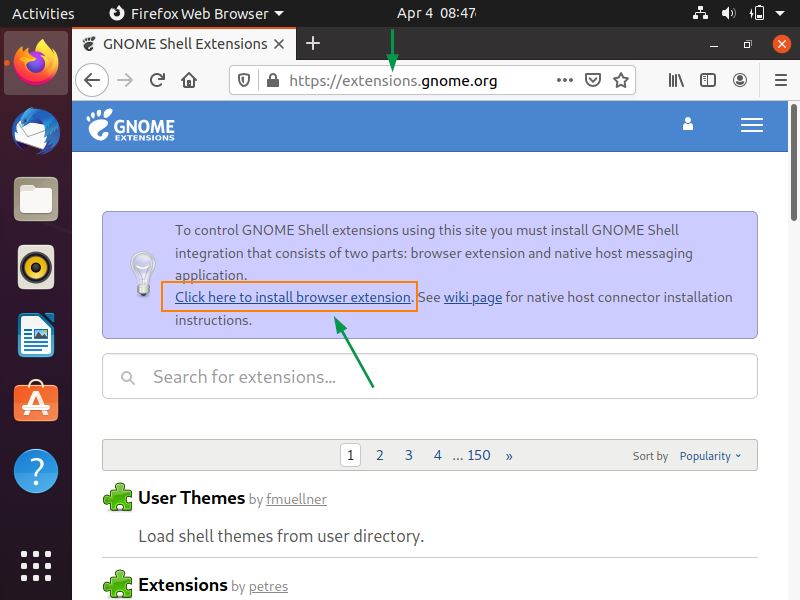 Click on 'Install browser extension'
On the next screen choose 'Continue to Installation' to allow gnome extensions.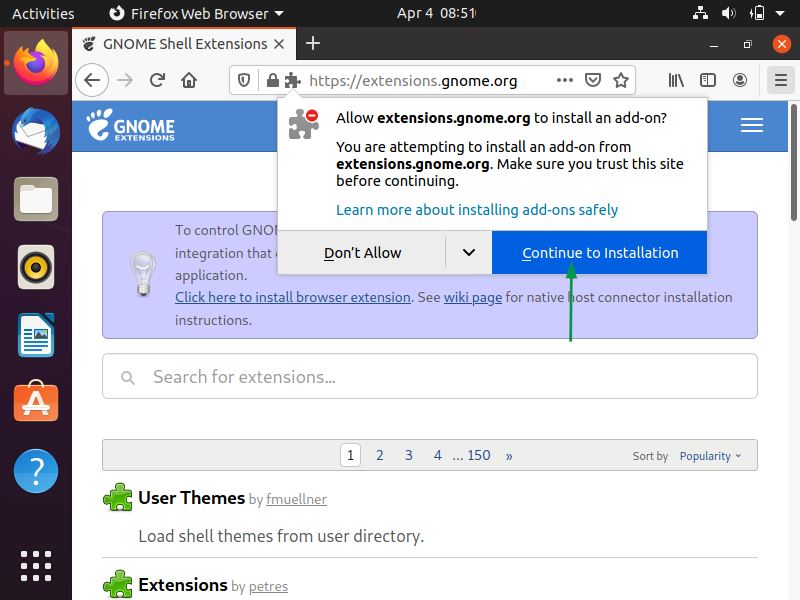 Click on 'Add' to add 'Gnome Shell Integration' on browser.
Step 3) Install Gnome extension (Dash to Panel)
Once the Gnome extensions integration has been added and enabled in web browser then click on its icon to configure the extension, example is shown below.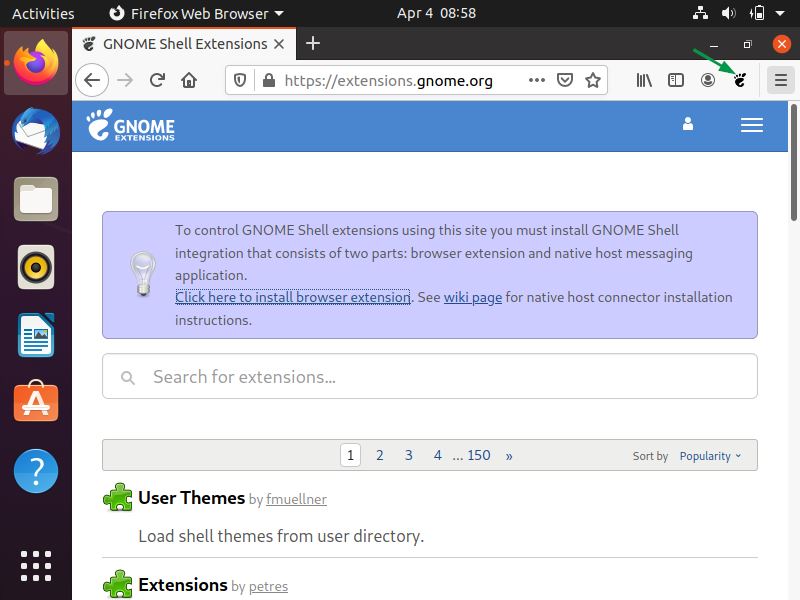 Now search the extension that you want to install and configure. In this article, I am going to enable Dash to Panel extension which will change position of dash from left to center of the screen.
Click on 'Dash to Panel' icon and then we will get below screen, it will be disabled by default,  just toggle on to enable it and then it will prompt you to install 'Dash to Panel' extension. Click on Install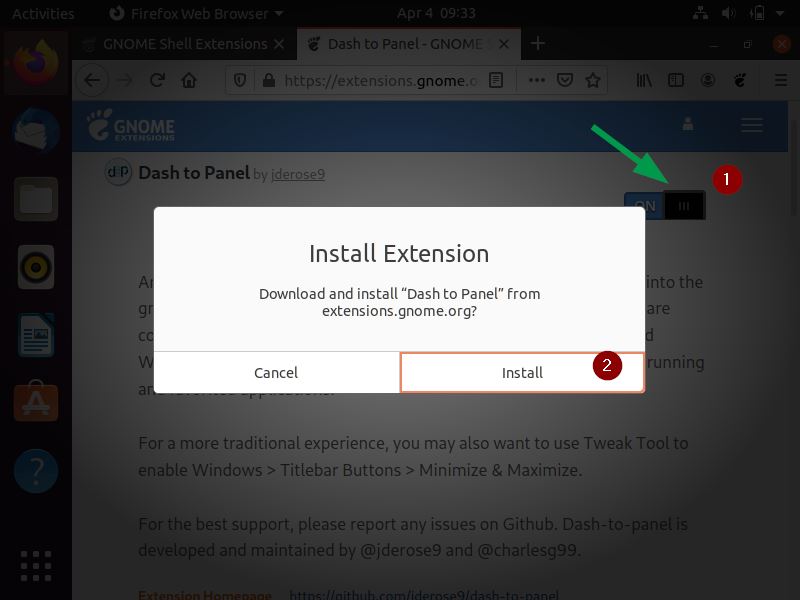 Once the extension is installed successfully then we will see that dash is moved to center of the screen.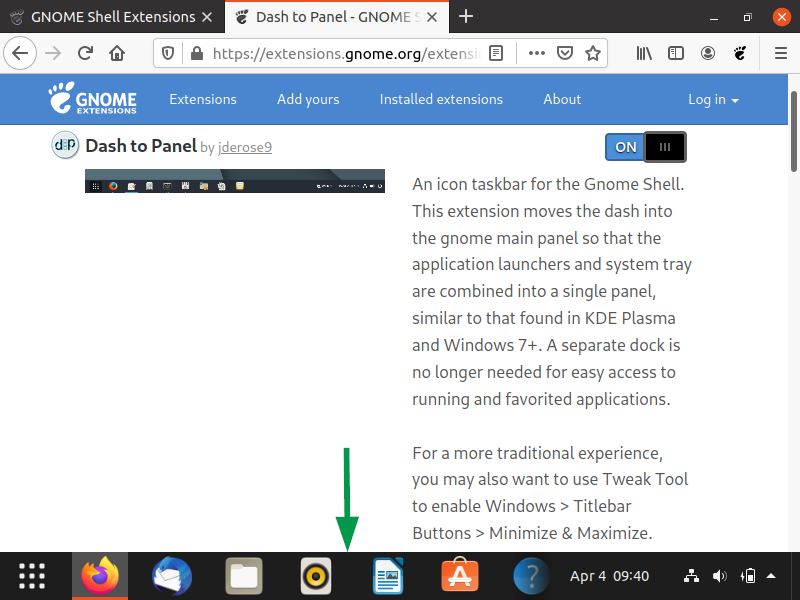 Similarly, you can search and install other extensions as well. To disable extension just toggle off.
That's all from this article. I hope you have found it informative, please do not hesitate to share your feedback and comments in the comments section below.
Read Also : Top 4 Screenshot Tools For Ubuntu / Debian Desktop